We travelled to Los Angeles to go to Disneyland, visit with family and celebrate Emma's tenth birthday and Halloween. It was an epic trip!

Our evening flight was delayed but we still went to Disneyland the next morning. 🙂
Saturday we slept in and went to the Halloween frolic on Main Street. Emma dressed up and collected candy. We shared churro balls and they were so good!
Elayne hosted a birthday party for Emma. It was so much fun! Emma requested bbq ribs and chocolate brownies. She probably ate most of that fruit plate. 🙂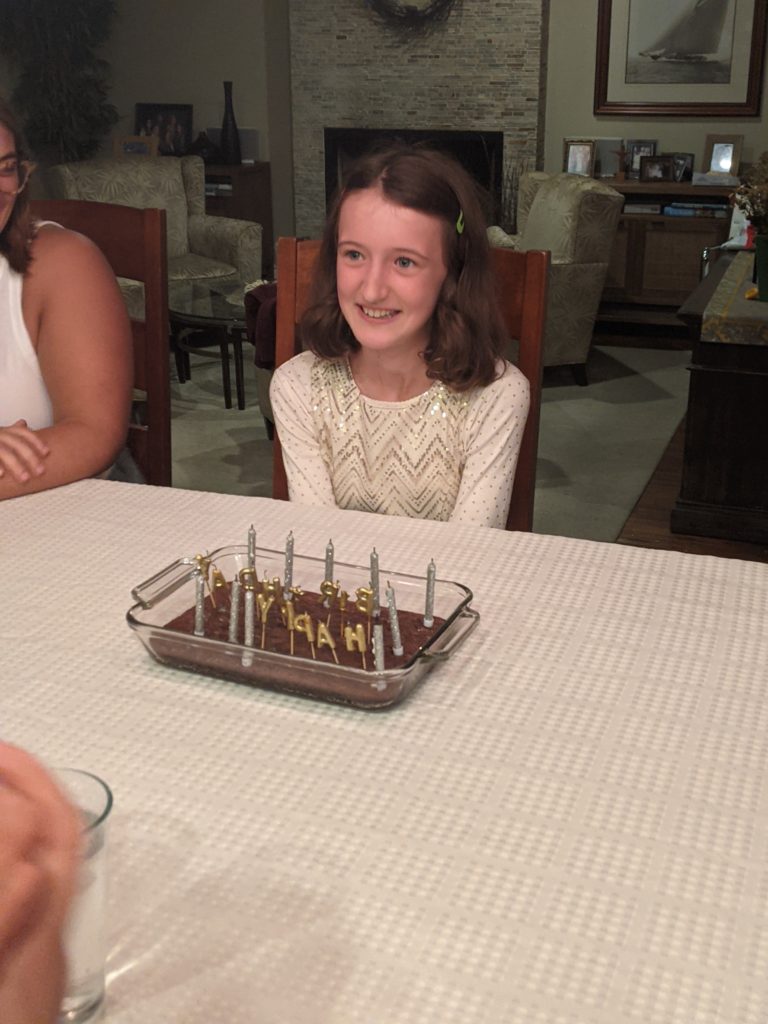 I drank frozen margaritas and chatted all night. Emma opened some presents and loved all the attention.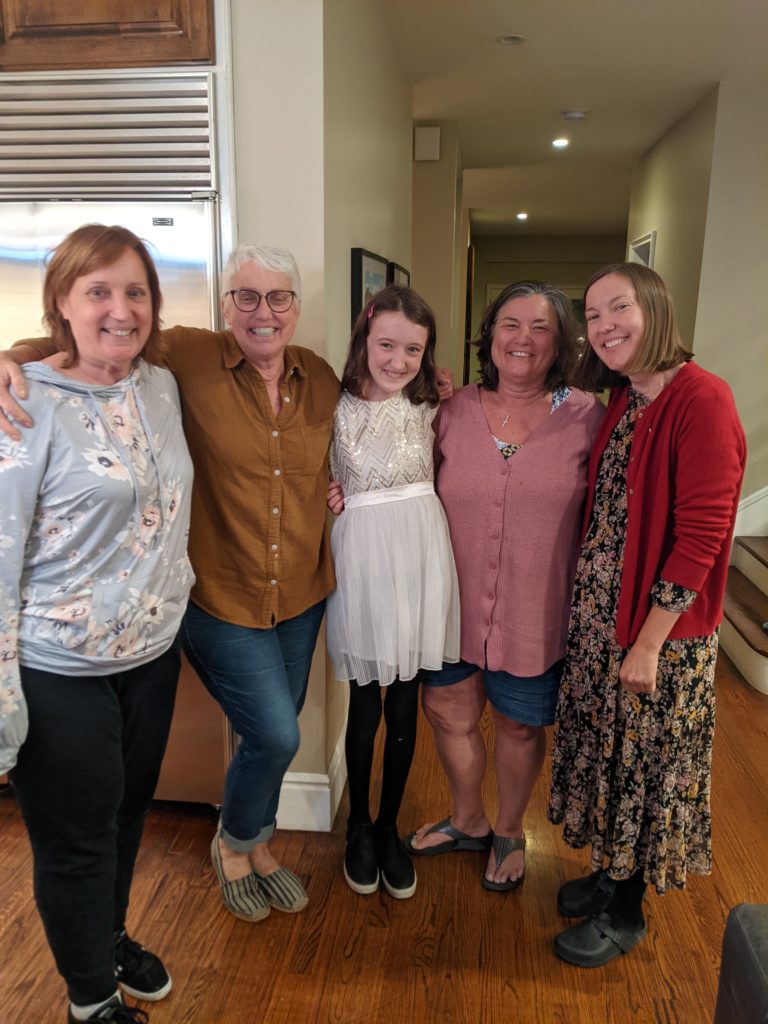 Sunday morning we went to breakfast and then brought flowers to where my Mom is buried. We were happy to see her stone was recently installed.
She is next to my brother Joey. It was nice to visit and there were lots of people bringing flowers to their loved ones.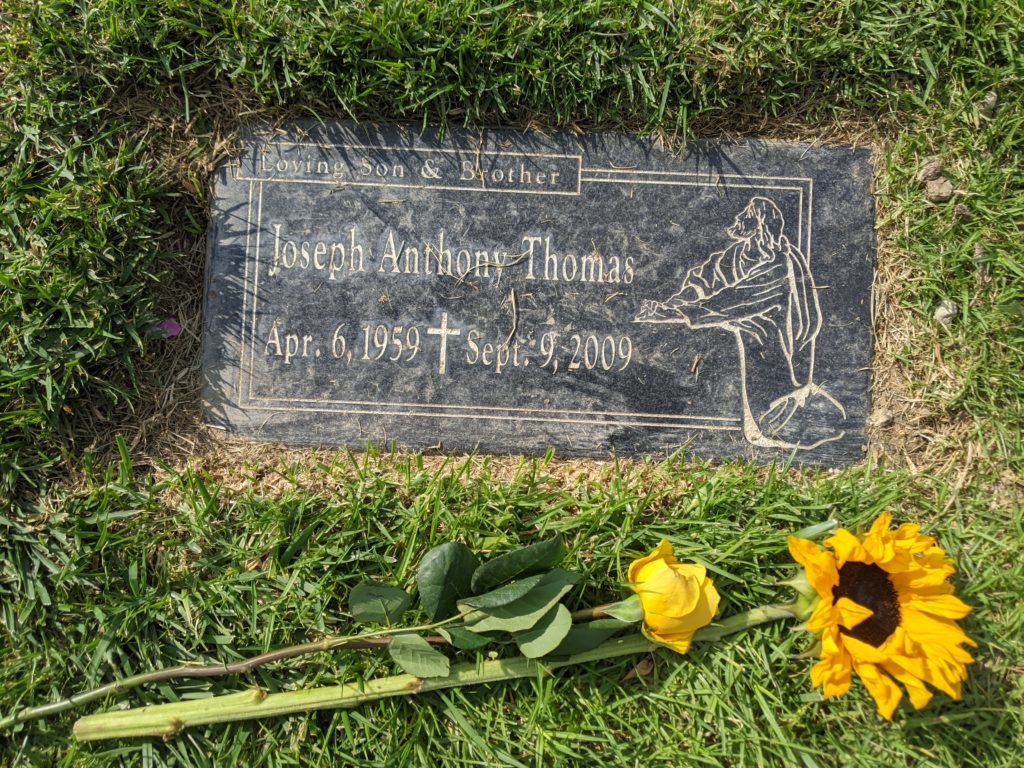 Emma found sweet pictures in my parents album like this one when she was a baby!

That night we celebrated Halloween.
Emma trick or treated a little bit and also gave out candy at aunt Elayne's house.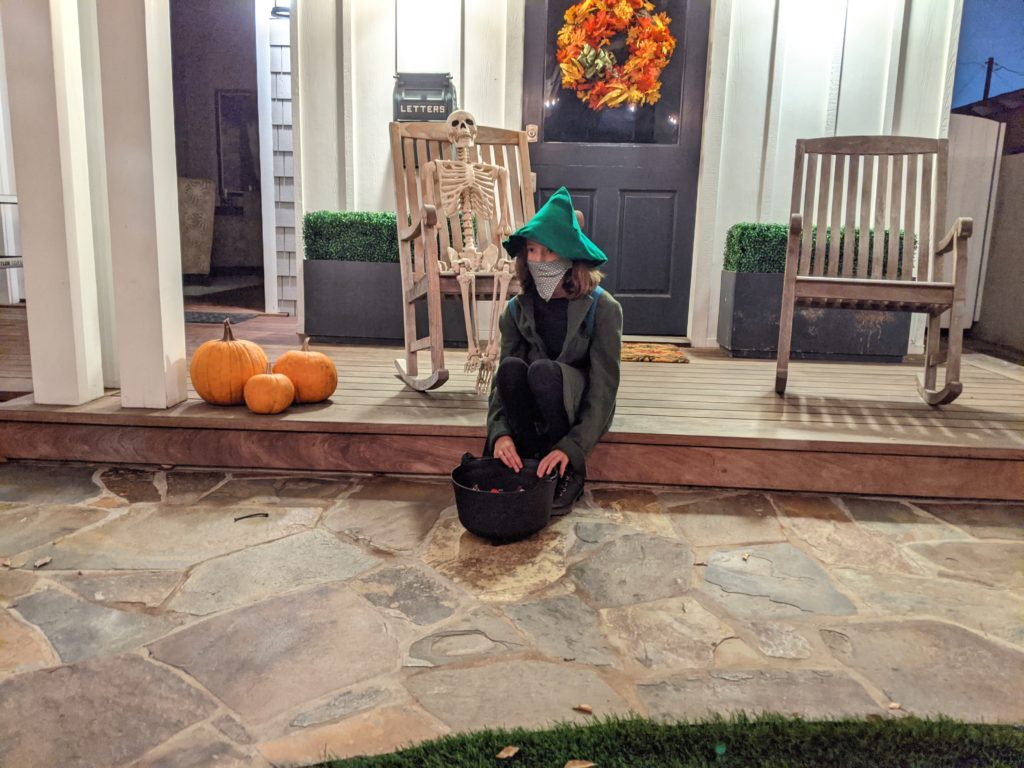 We had so much fun and I think Emma will always remember these days filled with love.