Lately we have had to stay inside so much more than usual. In addition to focused time on homeschooling subjects like math, phonics and geography we do all kinds of fun activities and projects, only now it's all inside our apartment!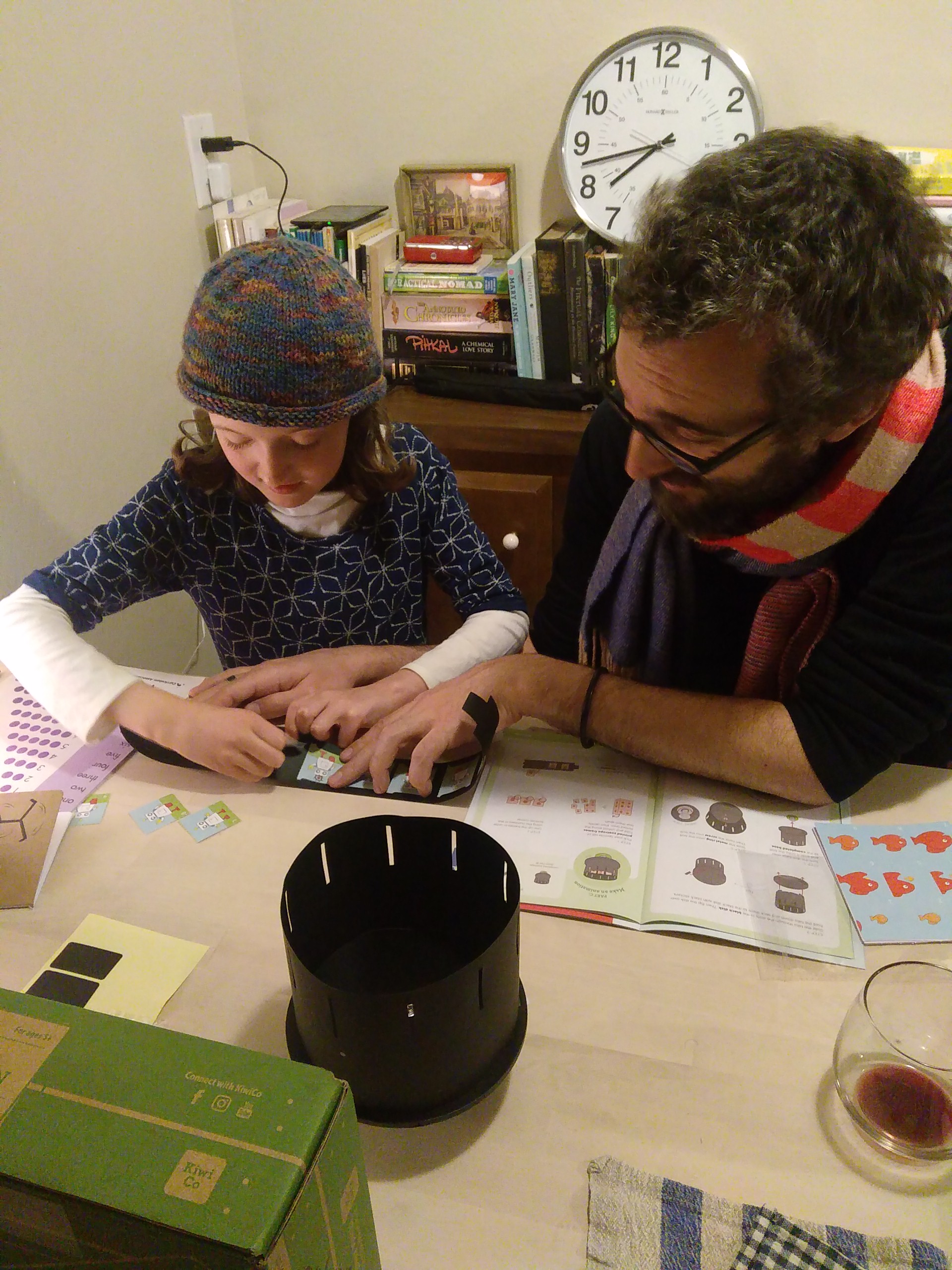 We were fortunate to receive a few Kiwi crates from a friend a few weeks ago. We excitedly opened the first one and with maiki's help Emma constructed a zoetrope. The box included illustrated strips to put in the spinning zoetrope to watch the simple animations. Also included were blank strips that Emma can draw on and a flip book as well. We have two more Kiwi crates and are eager to discover the fun inside.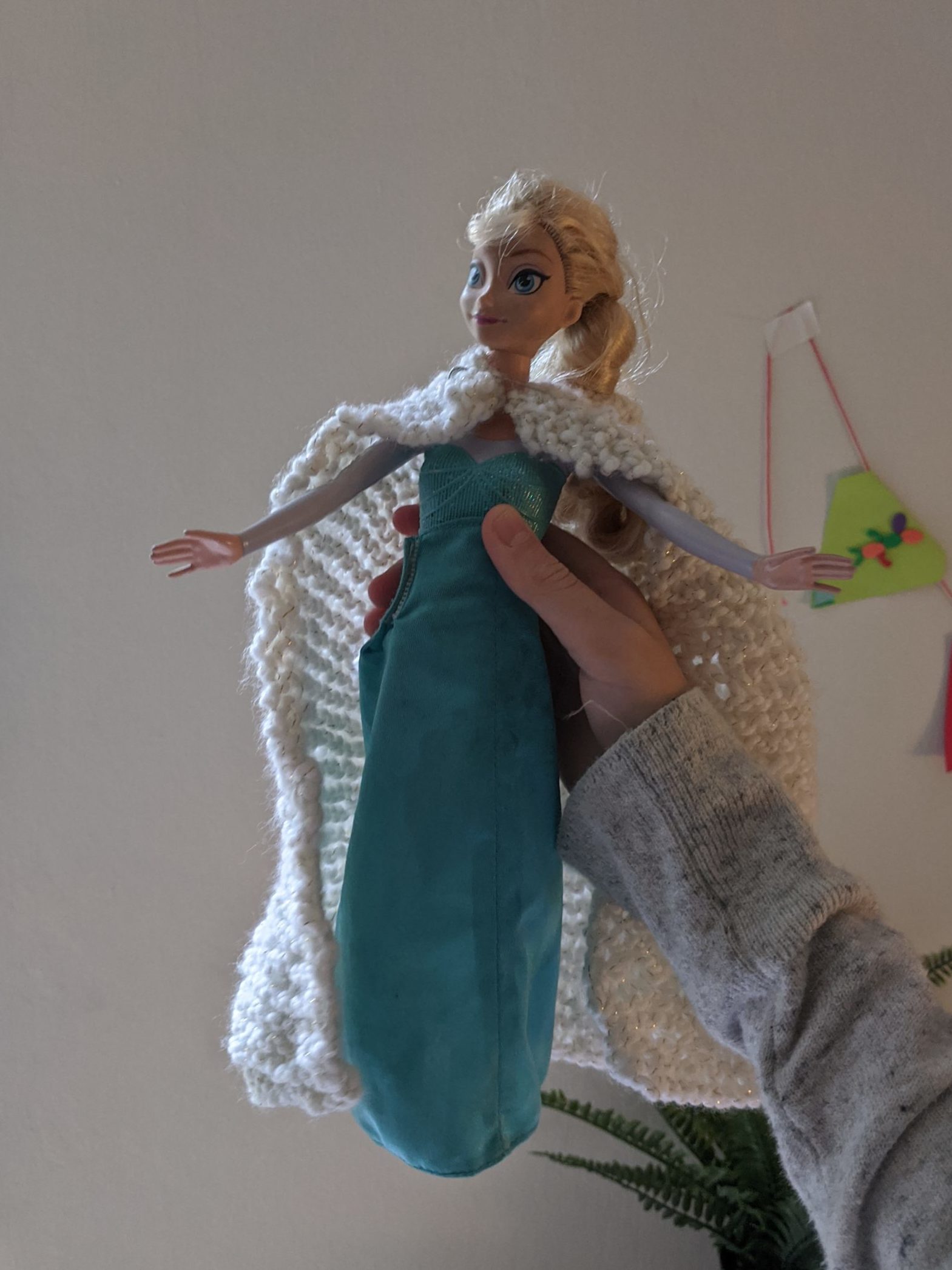 In the last real session of our knitting class at the library it was decided to cast off Emma's knitted project so she could play with it. It has become a cape for Elsa. Turns out it is a perfect fit for a snow queen with its flecks of silver thread. Pretend play is a constant in our home.
After a trip to FLAX we came back with new clay, drawing paper, a few choice brighly colored pencils and this kit to create your own miniature library. So much creativity pours forth after trips to art stores. 🙂
As always we are playing lots of games like mancala, checkers, Uno, Set, Connect 4, Dragoon and Brain Quest. Games are fun and great learning tools. Also jigsaw puzzles are perfect for times like this. Emma loves a particular Christmas puzzle and wants to construct it again and again with one of us.
Our family read books all day and night. I checked out a bunch of Cynthia Rylant books from the library before it closed and we love every one. maiki and Emma have reading Greek Myths this school year and the Cynthia Rylant version is a great one. I love Emma's illustrations of the characters.
We finally finished the Long Winter and were extremely relieved when spring arrived at the end of their story. I find I can relate to the parallels in our current situation but am only comfortable reading it when our own cupboards a little fuller. Here is another of Emma's illustrations to celebrate that we also are joyful for spring and we do not have to experience forty below temps in Oakland.