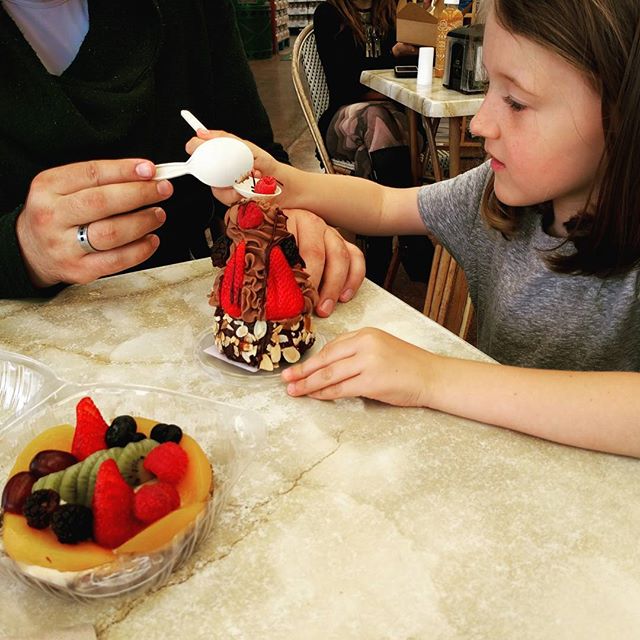 vegan desserts at Staff of Life
Traditional springerle cookies have been made in these decorative molds for hundreds of years and they so very lovely. I learned about them from the House on the Hill site. They have a huge collection of molds as well as videos on how to use them. The basics are to brush the molds with a bit flour so they don't stick and then let the cookies set before baking them so they don't spread. There is also a wonderful article on the Wall Street Journal Food and Drink site that is super informative and contains great recipes in which to make springerle cookies. I would love to try my hand baking them someday. Thinking back, the reason I fell in love with these cookies is because the iced springerle cookies reminded me so much of the big cookie I got at Oktoberfest when I was young (looks like this).

I have been thinking a lot about family traditions and which ones are precious to me. I have fond memories of baking with my mother around the holidays and it was something that I always looked forward to. I felt that I learned a lot because I was so interested and having fun in the kitchen. I would love to bake with Emma but not just around holidays. We talk a lot about making our days special and not placing all of the importance on a birthday or traditional holiday. Taking the emphasis off of the day and associating it with the experience and the people we share it with. I like to celebrate the everyday.