Pacifica is beautiful and has whales. It was brought to my attention that now was a good time to see whales so we had to check it out.
Pacifica in July is still foggy and gray. Looking for gray colored whales against gray skies and oceanscape is harder than I thought. We did see lots of fins and water spouts and a clear whale tail.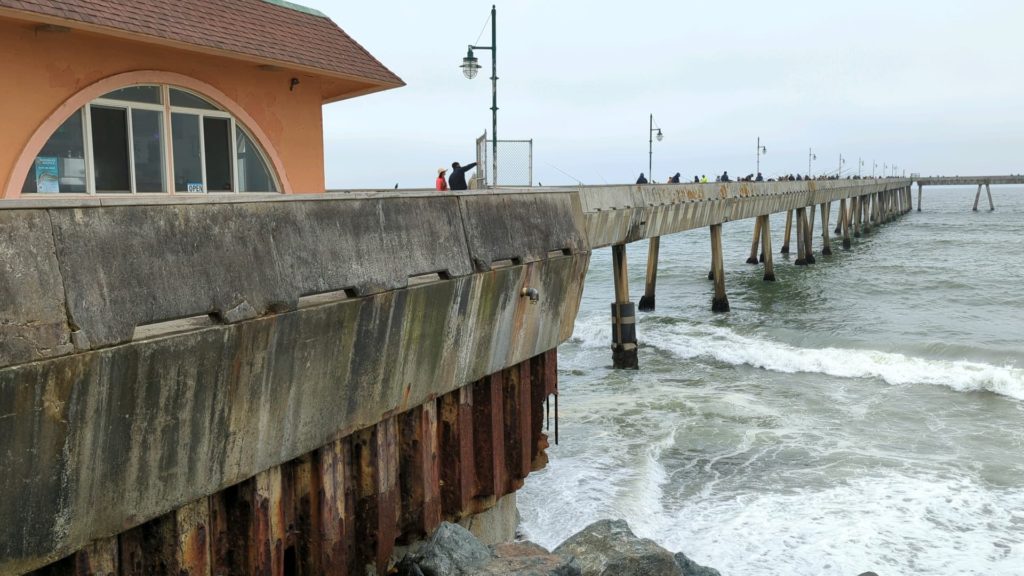 We went on the pier and walked all the way out. There were loads of fishermen out there!
We ended up at in a 50s style diner for lunch because my beloved Camelot was closed.
Eventually we caught on to the idea of sitting in the car and whale watching where we felt so much warmer! We could see dolphins playing in the surf.