Saturday we walked all over Oakland and to Alameda. It was a lovely cool and breezy afternoon and we walked mostly on flat ground so we did not even feel that we had gone far at all.

We started walking around Lake Merritt and stopped at Snow park playground.
We watched the dragon boat races at the lake, stopped in Lucky's market, looked in a thrift store and continued on our way.
We found a foot bridge that crossed over a highway, a train track and a BART track and decided to cross it to get to the marina.
Our path had led us to LJ Quinn's Lighthouse restaurant where we stopped for calamari, peanuts and Drakes.
We walked along the Bay trail and unexpectedly found another playground.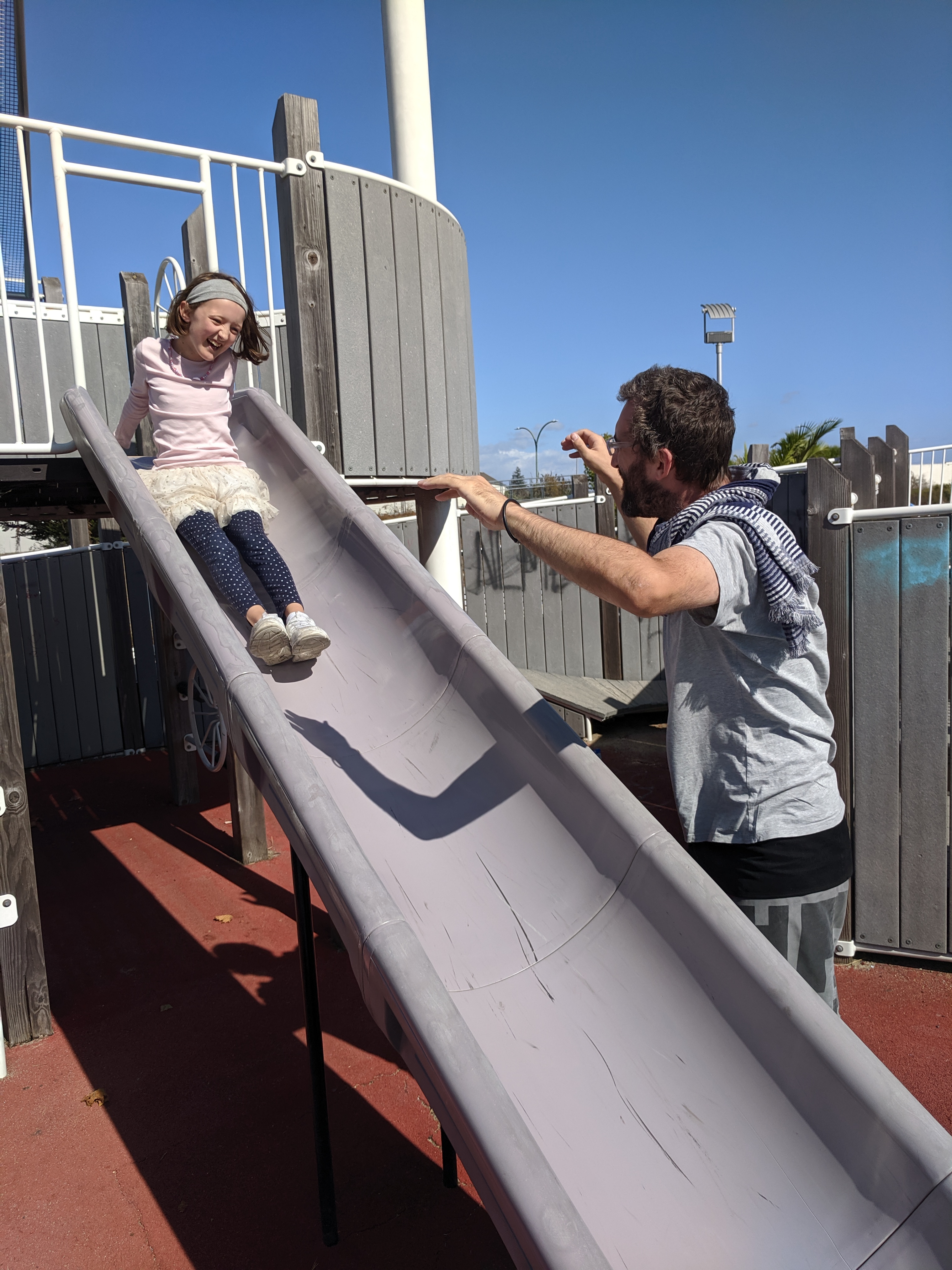 The walk along the bay was so nice and we found a neat statue that paid tribute to women who helped shape Oakland, like the first school teacher.
Next we walked along the bridge that crosses over to Alameda.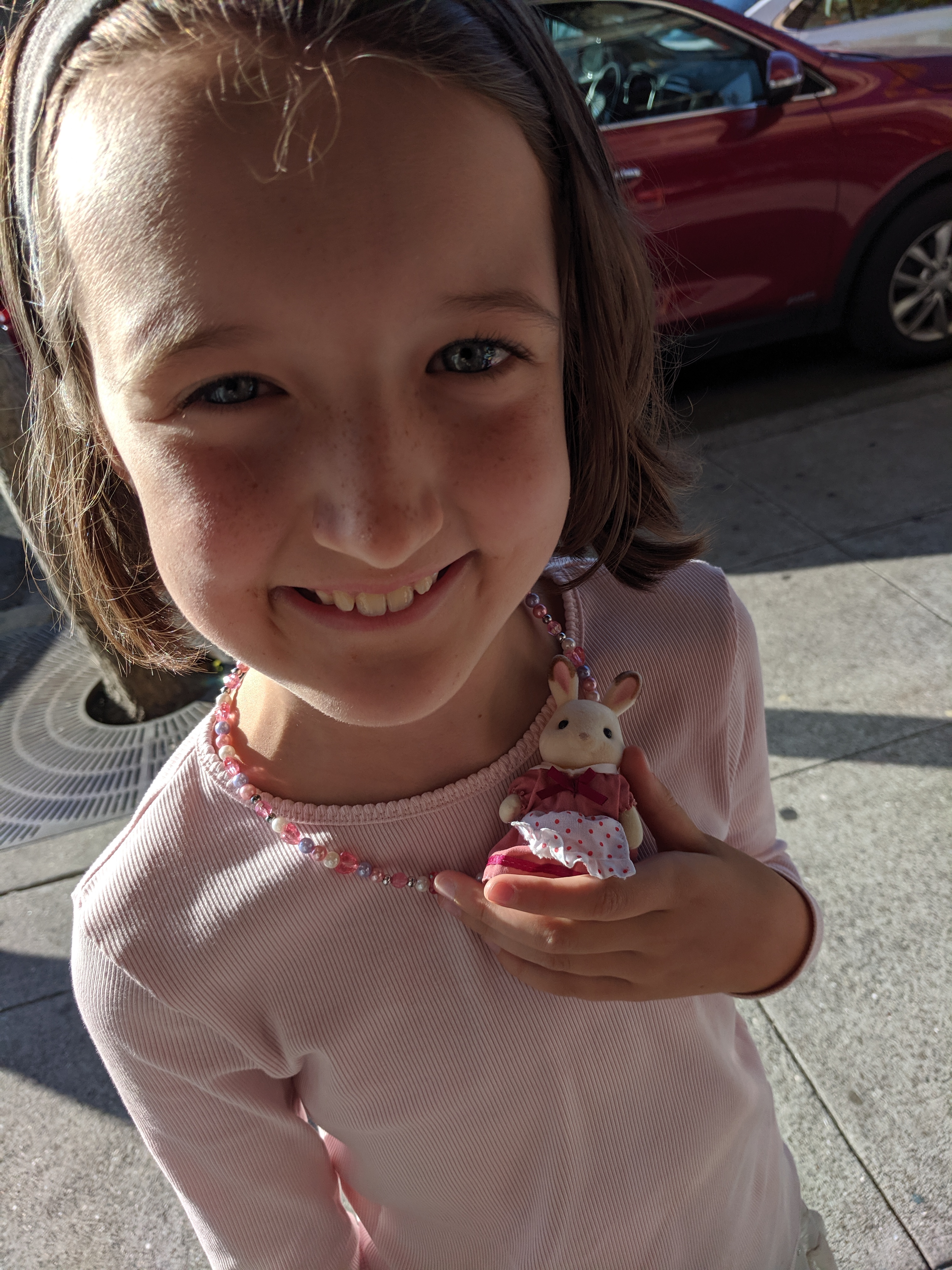 Clover loves the toy shop there because they have used Calico Critters and she brought home some new friends.