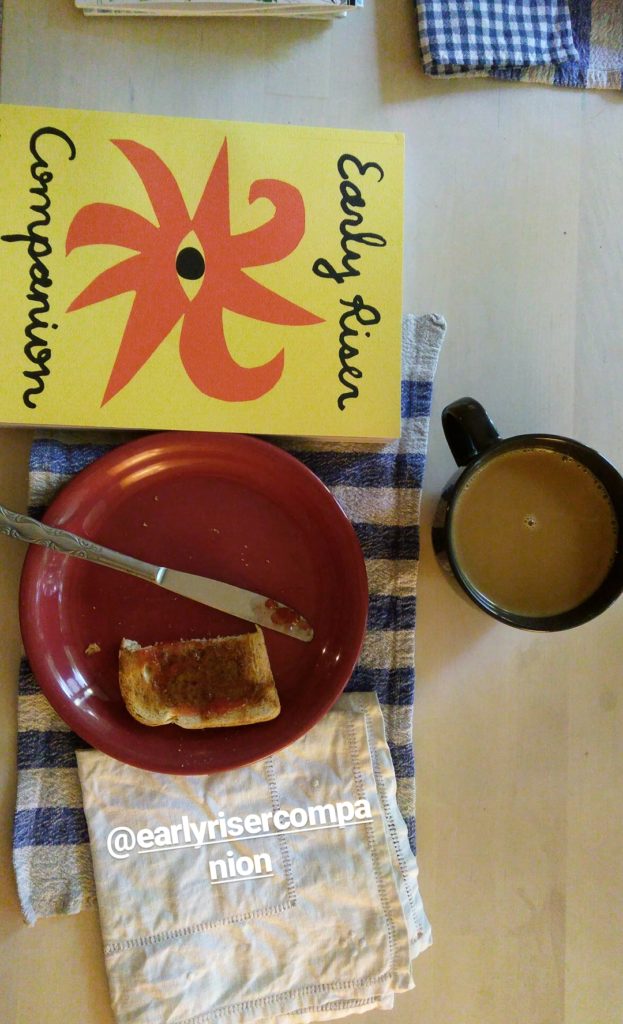 I ordered the Early Riser Companion book in the winter (through a Kickstarter project) and it arrived at the end of July. I was so glad to receive it a week before my birthday.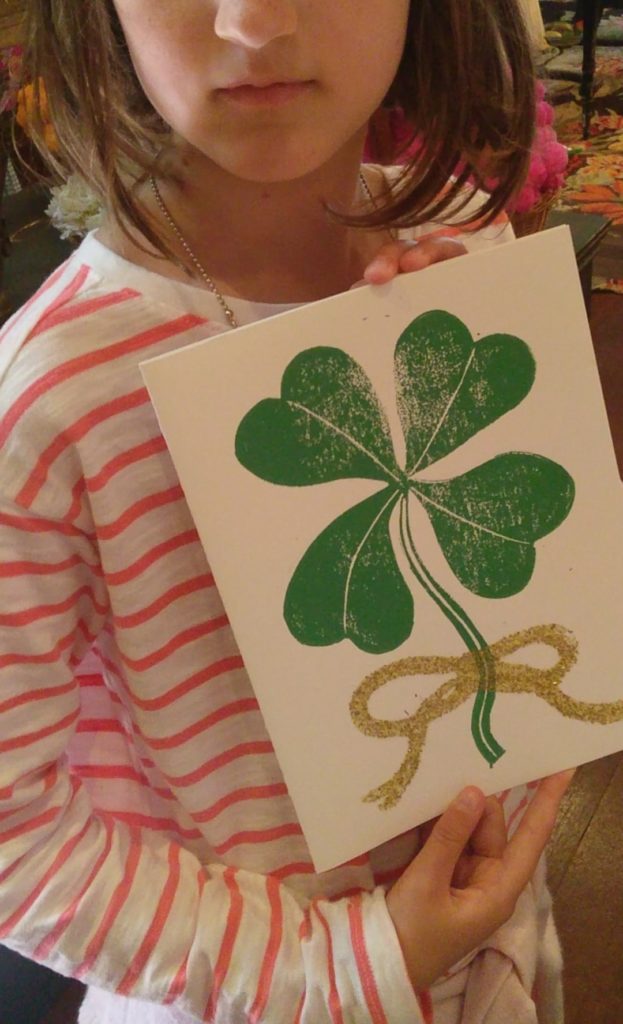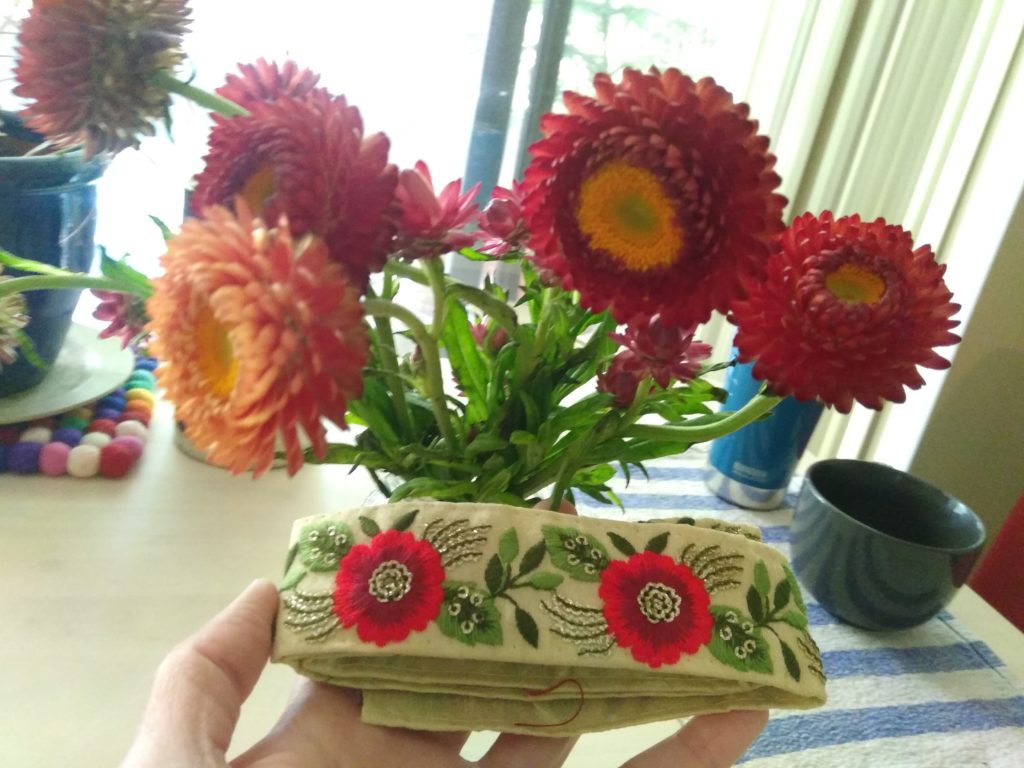 We visited the Tail of the Yak and I got some pretty fabric trim. I also bought myself some straw flowers.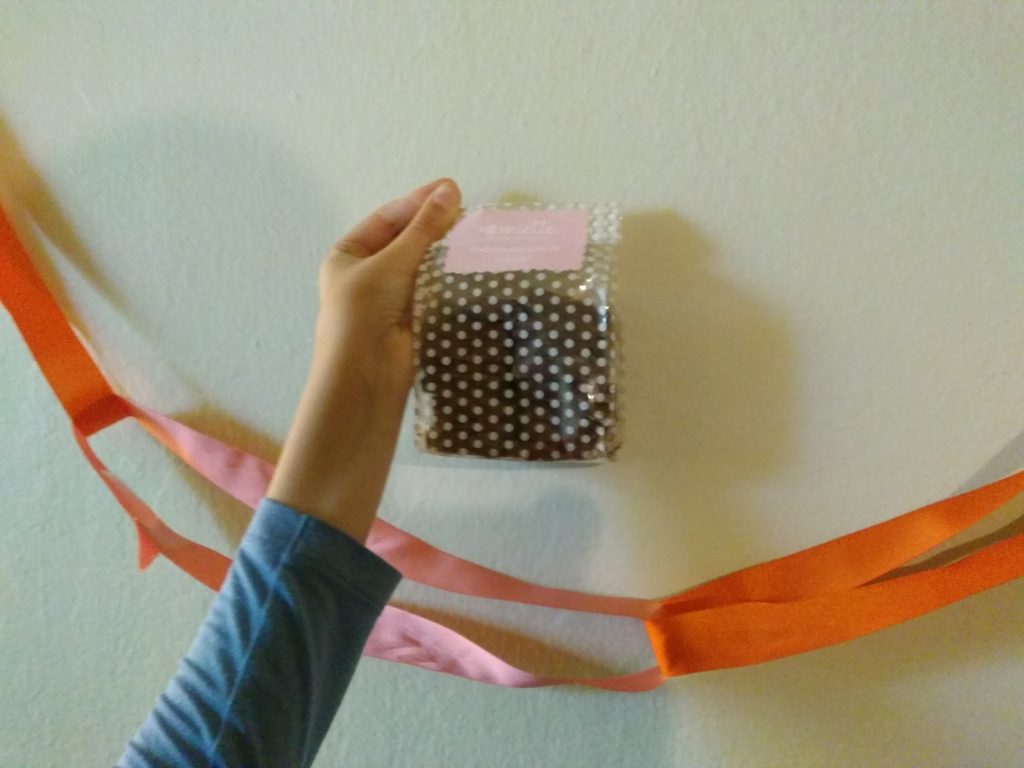 Clover made this garland from ribbons she had and her and maiki bought me yummy shortbread cookies, both Walkers and Miette. It all felt so special.