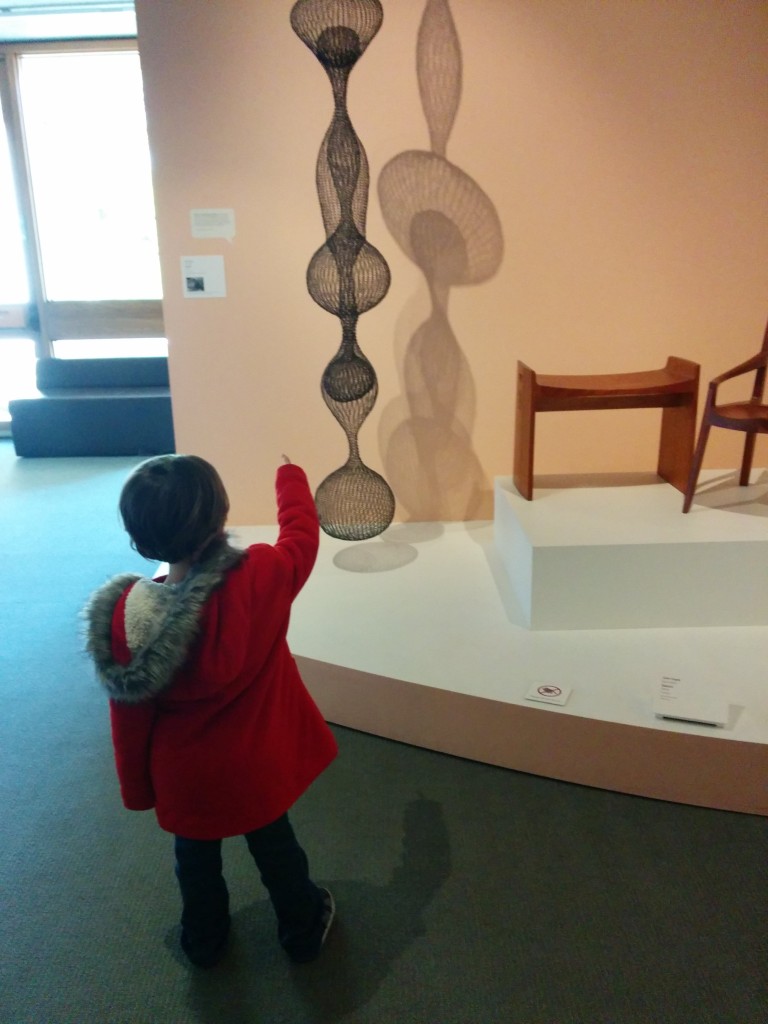 Ruth Asawa is so awesome. I love all of her work and was so happy to see this piece at the Oakland Museum. She led a very fascinating life!
In the 1950s, Asawa experimented with crocheted wire sculptures of abstract forms that appear as three-dimensional line drawings. She learned the basic technique while in Toluca, Mexico, where villagers used a similar technique to make baskets from galvanized wire. By 1962, Asawa began experimenting with tied wire sculptures of images rooted in nature, geometry, and abstraction. -Wikipedia
I was surprised to read in her bio on Wikipedia that she and her family were forced to live at the Santa Anita racetrack for most of 1942 before being relocated to Arkansas as part of the Japanese America Internment. I went there a lot growing up to see the horses but did not know the history of the grounds. I am still saddened every time I read about this part of our country's past.