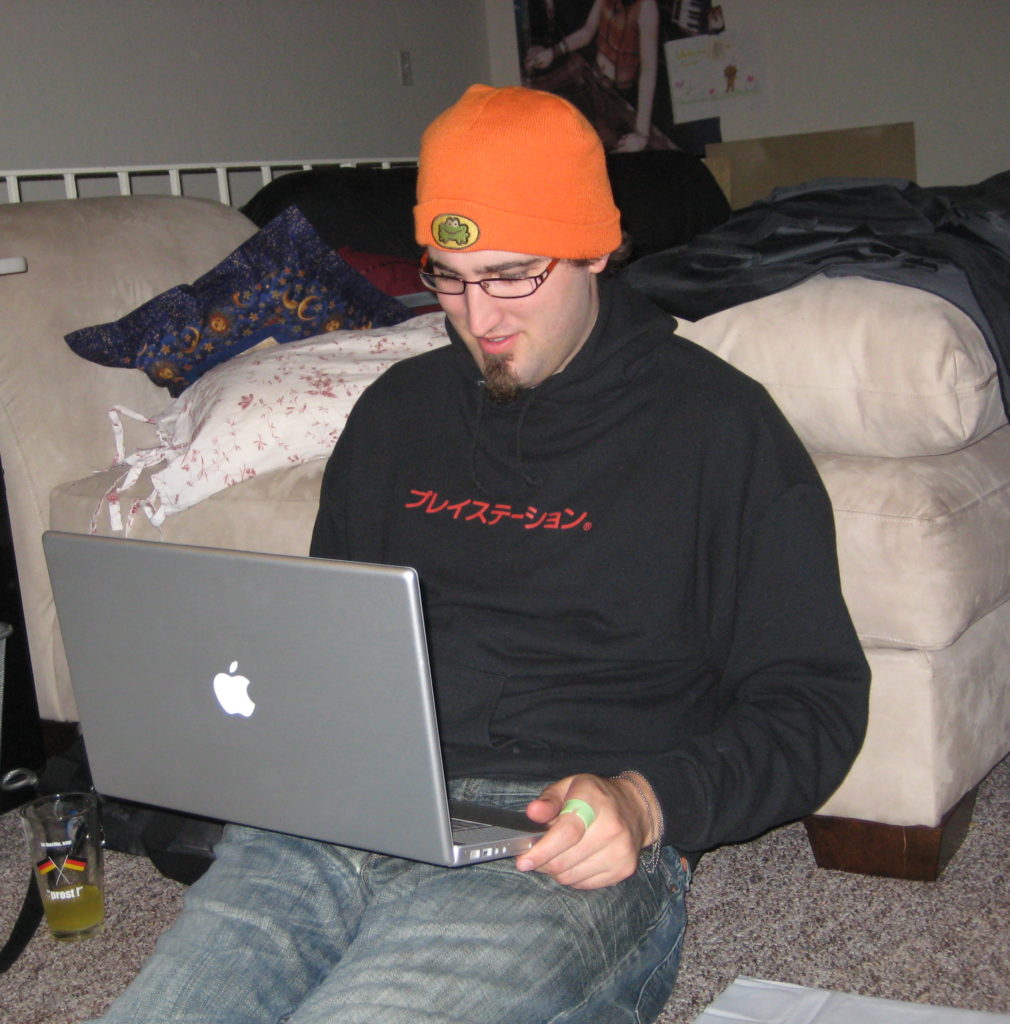 My Spring semester begins on Monday and I am so excited. My winter break has consisted of sleeping in, bike riding and adventuring. It has been great fun but I am ready to get back into it. This past week I have been doing some volunteer work for SVBC and it just occured to me that I should have started doing this months ago. I enjoy it; it keeps me busy and gives me a purpose. My mind is already drifting to places that I could work/intern during the summer to further develop my skills.
Spring for me will consist of four classes, four days a week, in three separate buildings around San Francisco. I am enrolled in Sketching for Communication, Printmaking, Motion Graphics, and Interactive Design. Two are first semester courses and two are second semester so I will be able to meet new people as well as see my friends again. I am really looking forward to my new schedule and hope that it will keep me both busy and inspired.
Last week maiki got a new lappy—a MacBook Pro—so his old 12in Powerbook is now mine. I named it Ichigo and it's already kawaii with stickers. Also I picked up a new backpack for it and it is definitely the most comfortable that I have ever worn. I am so jazzed. I am really enjoying taking it out and going to cafes around Berkeley. Also in the last month I got a new cell phone. I have had my old Nokia phone for years and I was finally ready for an upgrade. My new one is a Blackberry Pearl and it is totally cool. It took a while to decide on a which service and which phone would be a good fit and so far this is working out well. I now have my personal e-mail sent to my phone plus my Blackberry mail. I still have the short messaging capabilities (like Twitter) and Blackberry's phone to phone chatting. It's fun and I feel so very techy. I also can access the internets and having Google maps has already proved to be pretty handy. Now while I am away at school I will be armed with all the gadgets that I could possibly need.