I have a primarily a navy blue, indigo and denim filled wardrobe so I am really appreciating the recent trends in this country that follow my tastes. maiki picked out a really cool blue mixed plaid scarf from Madewell (maybe last fall) that perfectly matches my aesthetic. It is billowy and light but warm. We also picked up a Kiriko Made scarf and it is a lovely piece. A smaller scarf that is more defined, like a tie.
Ace and Jig is designing some really nice garments with mixed patterns that are hand made on looms in India. I love their kimono style jackets, and they are reversible! Such beautiful stitching.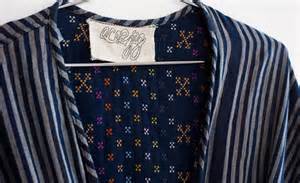 This jacket is from Anthropologie and is a more tailored option that I think it would look nice with my dresses.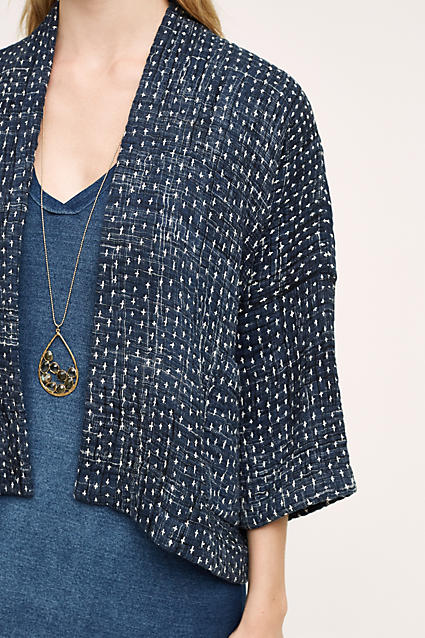 Vintage is also a great choice. I prefer used clothes every time. The distressed, more traditional Japanese pieces like this patched workers coat and sashiko stictched scarf are from OldIndustrial12 on Etsy and ship from Japan. They look well cared for and appreciated.