I have been so sick since school has been out! First I got the flu then a head cold. Although I have managed to do some really fun things too. We went to FanimeCon in San Jose for Memorial Day weekend and had a really great time and spent a whole lot of money buying anime, manga, DVD's, art and lots of other fun things. Since the last Fanime I have become a lot more aware of and have viewed a whole bunch of anime. My favorites are Honey & Clover, Bleach and Sgt. Frog. Also I love all of Hayao Miyazaki's films and the movie Tekkonkinkreet. On the Saturday of Fanime weekend I cosplayed Shiroi from Tekkonkinkreet. It was really neat to see all of the cosplayers at the convention!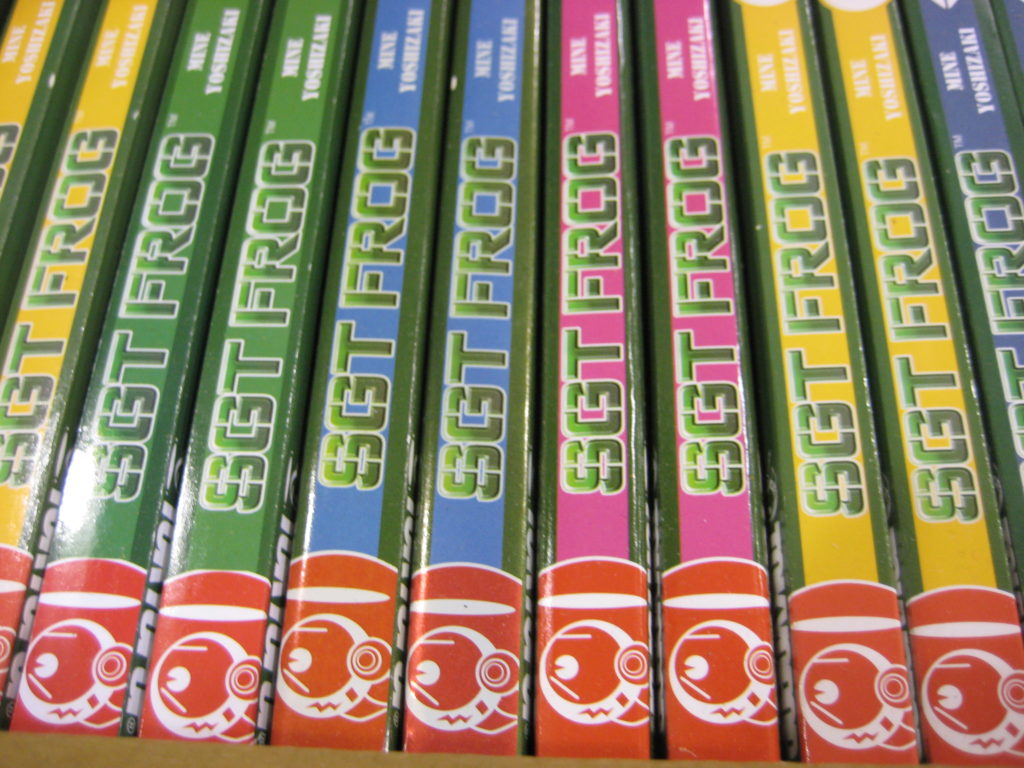 Our manga library is also growing a steady pace. We have several bookshelves already in the house but we still have manga stacked up in our room as well. It is a fun mess to have but not sure how to solve this problem yet. It is not keeping me from wanting to purchase the next book in the series as I finish reading one though. I have a weakness for buying Bleach and Sgt. Frog because I am finding out how much the anime and manga differ so you get extra back story or scenes that did not make it into the anime. It is a lot of fun for me!
In other news I was hired and begin training as a server at a small cafe here in Berkeley. It is close to home and a job that I have enjoyed doing in the past. I am looking forward to making some extra spending money for food and manga—which tend to be my only expenses besides rent. The only down side is that I will be have to wake up a lot earlier than I am used to for this job. No more late nights watching movies on the projector for me! I am sure that I will acclimate pretty quickly however because I like being up and out of the house during the day.