Emma and I flew to Los Angeles and stayed with my Dad.

We visited Knott's Berry Farm and it was really pretty all decorated.

We celebrated my neices Claire and Hallie's birthday and met Hallie's new baby.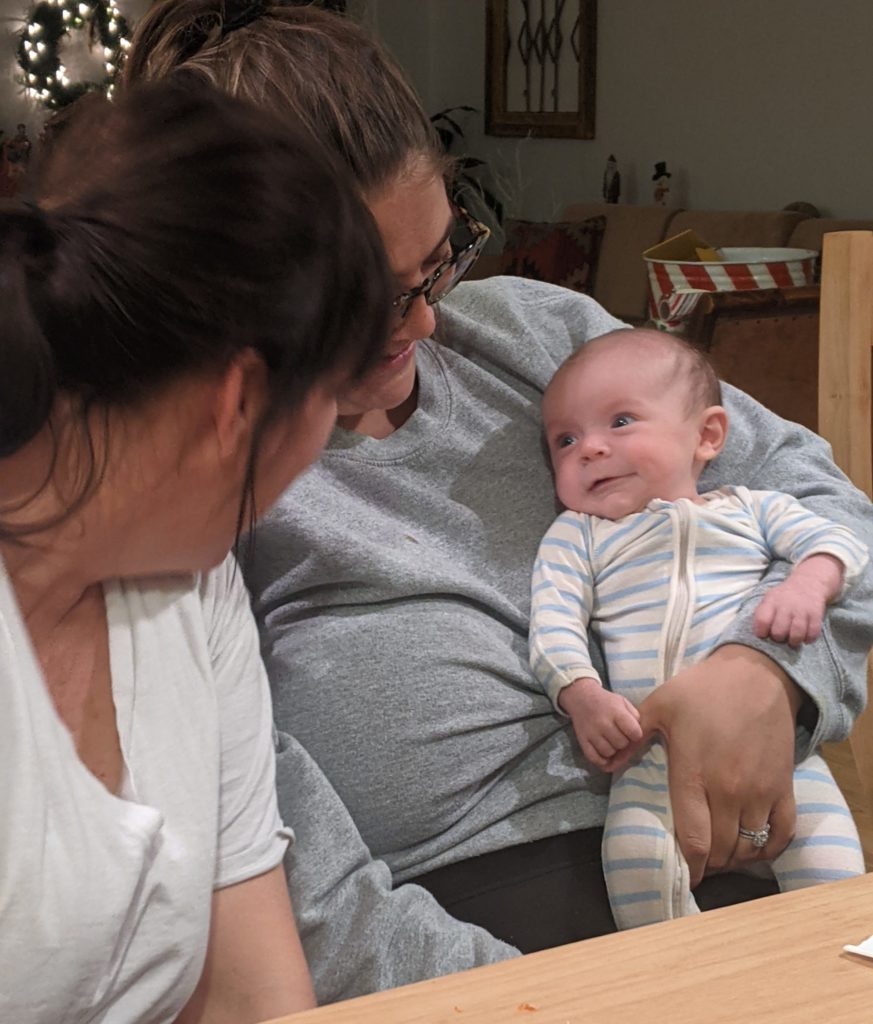 We met my sister's new pet, a young Saint Bernard and went out to dinner.

We went to the beach and the pier and watched the waves.

On Christmas Eve my Dad asked to take a selfie (!) before we went to the big party at my sister's house.

On Christmas day we ate delicious cinnamon rolls, opened presents and had the best dinner.

We went to the airport that night and sat at the gate until our flight was cancelled at 1 am. Then we collected our luggage and took a taxi to my brother's house. We were so tired and disappointed we were not home with maiki like we planned. The next day maiki drove to L.A. to come and pick us up!

It pretty much rained all day so we did not stop as much to adventure. We were so happy to be home again at the end of our trip.