maiki's nightly read alouds of Tove Jansson's Moomin Valley books. He does voices and everything. Here is Moomin's house.

Tent Life: shelter in place in tent! We bring the WiFi spot and relax in the great outdoors just blocks from home.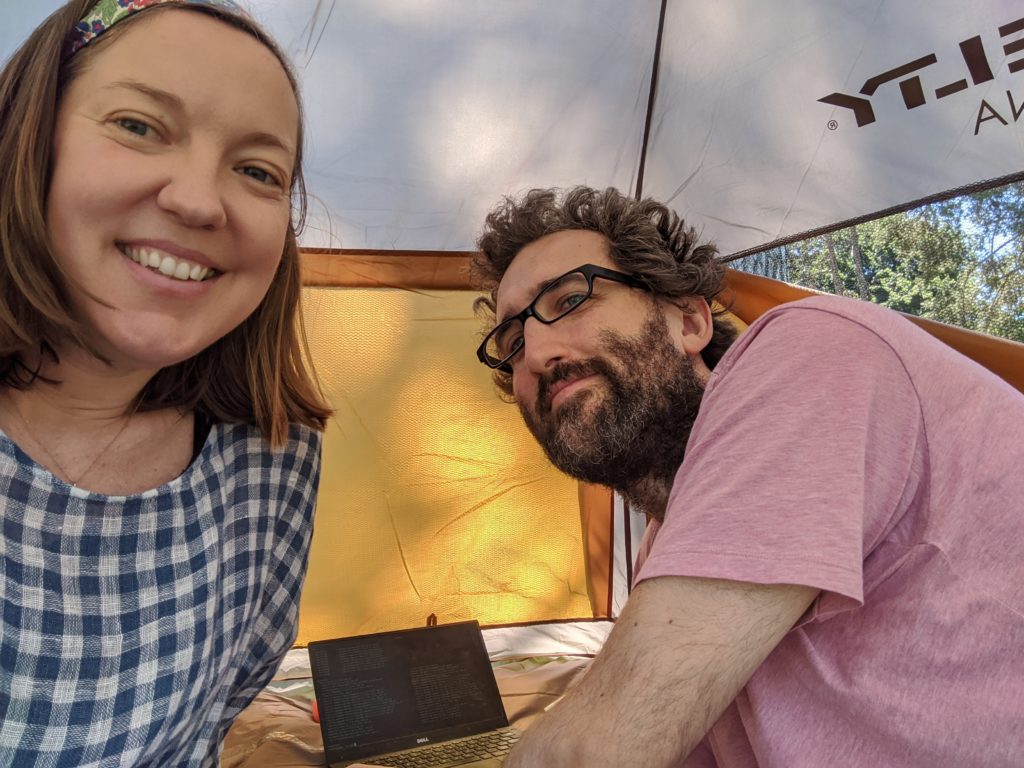 S'mores!

maiki is teaching himself to play the piano by ear. Emma and I are going to learn too.

I ordered a robe as an early birthday present. I like it very much.